Jill Javor – November Properties & York Investment Properties LLC
What's in a name? The future, as it turns out
On a calm October day, Jill Javor, husband Attila and 6 1/2 year-old son, Ryan, stand beside U.S. Rep. Ralph Norman, their ribbon cutting scissors poised and ready. It's the official opening of the 127-room Cambria Hotel Fort Mill in South Carolina. The property is just a healthy bike ride away from the sold-out, wait-listed, Fox Hunt Farms: a 276-unit 15-acre apartment community opened in 2018.
Both were developed by York Investment Properties, owned by the Javors, Javor's brother Scott Weinstein and her father, long time developer Barry Weinstein. Sited on a parcel of land the senior Weinstein purchased a dozen years ago, additional undeveloped acreage will accommodate an outdoor beer garden replete with live music and food trucks, honed from shipping containers-turned-kitchens.
Though she's a real estate developer and attorney by profession, Javor also owned and operated Suite 36—a New York City restaurant and bar, with then-partner Steve Kantor—subsequently learning a thing or two about the restaurant business.
"Feedback from our residents points to walkability," Javor says of the plans to turn Fox Hunt Farms—named for the neighborhood in which she grew up north of Buffalo, New York—into a real lifestyle community. Because so many people telecommute these days, residents appreciate the community's pool area and amenities, including an outdoor kitchen, gym/yoga/aerobics studio and Olympic-sized bark park. "We really want to make it a place where you don't have to drive—just stay right there and ride your bike to the Cambria for happy hour," she says.
Booming in Boston
In greater Boston, Javor and her licensed general contractor husband play to the high-end condo market through the couple's November Properties. Named for the month they met, to date the developers have 26 of their 35 Inman Crossing residential units under agreement, with one commercial unit sold. The focus is Cambridge and Somerville—"Everything from a two-unit townhouse to the 36-unit property and anything in between," Javor explains.
Working in tandem with the Cambria brand, Javor plans to expand York Investment Properties further into South Carolina, North Carolina, Nashville, Atlanta and Venice, Florida, in the realm of apartment communities, hotels and perhaps accruing retail villages. "But the high-end residential market is booming in the Boston area, so you stay where the market is, despite the winters," the former Snowbelt native says.
I can get it for you …
Javor didn't start out in the building or legal profession. In college, the serendipitous meeting of a fellow Syracuse student with family in the vintage rag trade resulted in a campus wholesale vintage clothing enterprise in the early and mid-1990s.
When the venture took off, Javor and her partner engaged design students to create original clothing, opening a store above a downtown pizza shop where they garnered press and exposure. Javor was able to roll the enterprise into college credits and was recognized as a "top entrepreneur," allowing her to graduate a year early at age 20. She admits balancing business ownership with her classes was a considerable lesson in time management—something that would serve her well during 18-hour days at top New York law firms.
But first, she headed to California to join her brother for some West Coast-style sun and fun. Javor says she'd worked so much during college she'd missed out on a social life, though her work ethic surfaced in Los Angeles as well.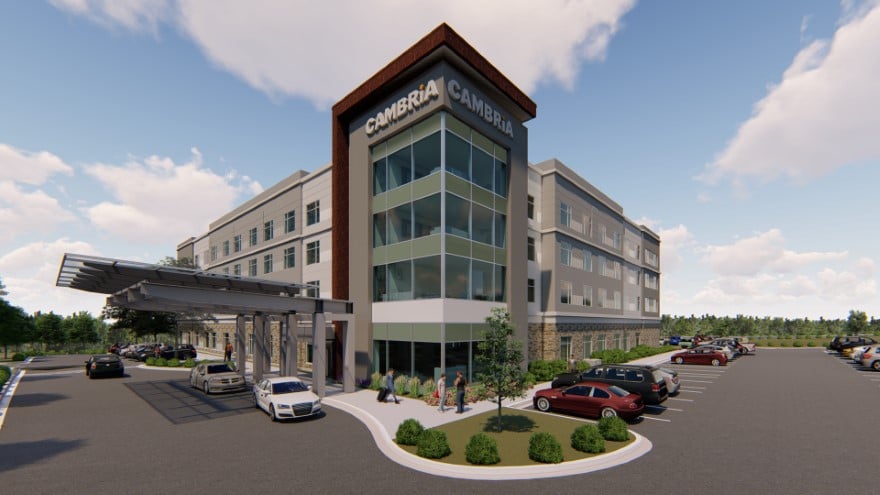 Hired as executive assistant to the Los Angeles-based CEO of a Korean telecom company, she was its first American and first female employee. Three promotions in three months ensued during the time of the break-up of the Baby Bells, her work exposing her to dealings with outside counsel, whetting her appetite for the law. "I figured I'd go to law school and come back as in-house counsel," she recalls, matriculating in 1998 at the University of Miami known for its top international law program.
Her father, who she says had aspirations for her to study law from the time she was a child, liked logic and reasoning. "That's how we communicated from a young age and as much as I hated it, it helped me later in life. … I was never the girl with the Barbies," she quips.
Masters of the Universe, et al
Javor never returned to Los Angeles, the telecom company for which she'd worked acquired by the soon-to-be nefarious WorldCom.
In law school, a propensity for real estate law, corporate transactions and corporate finance presented a dilemma, as her professors discovered her knack for litigation as well, resulting in a clerkship with New Jersey Judge Michael Diamond. "I wanted to see how law firms present themselves in front of a judge. But in the end, I fell out of love with litigation in the court system," she admits.
Javor soon immersed herself in real estate transactional work at a mid-size New Jersey law firm, working with major players like UBS. This put her across the table from the big New York law firms, and she ended up at the Manhattan office of Sidley Austin as a third year associate.
"I never wanted to be that attorney that was just there to write up the details," she says, instead making it her business to understand business. "I had these Masters of the Universe clients: huge banks and global CEOs who saw me as more than just a junior attorney."
Joint real estate adventure
Late in 2013, Javor had just spent six months closing a deal—an employment contract of her own—which would have required her to move back to Los Angeles, this time as chief operating officer of an acquisition between Cantor Commercial Real Estate and Berkeley Point Financial. Her job would involve consolidating 13 Berkeley Point offices, the majority in California, under the CCRE umbrella.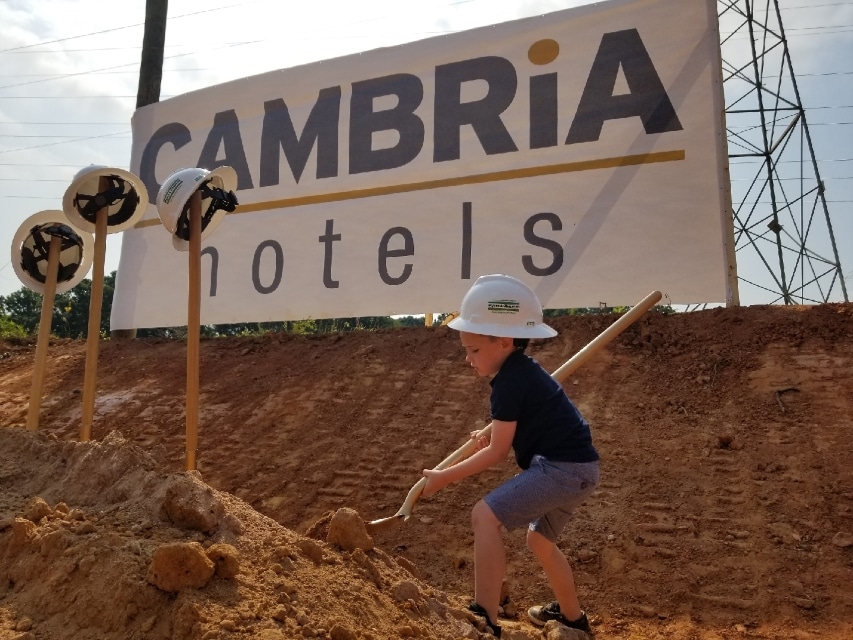 But fate had other plans for the hard-charging careerist. Attila—whom she met at her restaurant through a mutual friend—had a black belt in martial arts and another black belt in Brazilian Jiu Jitsu. Even more importantly, as a licensed general contractor, he knew a lot about building. In time they formed November Properties.
"Our skillset is so complementary. We just trust and learn from each other all the time," she says. Javor adds that she feels quite fortunate about where all her hard work has taken her. "I've been paid to think—to figure things out. It's the coolest thing ever."
Showcase your feature on your website with a custom "As Featured in Blueprint" badge that links directly to your article!
Copy and paste this script into your page coding (ideally right before the closing